Reduce, Reuse and Recycle Questions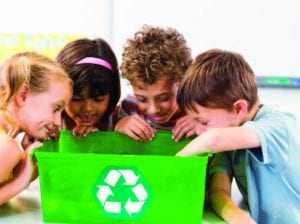 Be a hero for our environment! You can make a difference in our community by diverting waste from the landfill. Sebastian County Solid Waste District (SCSWD) has the latest information about how to become the most environmentally friendly and responsible person or company you can be! Find details here on where to recycle in Sebastian county, what items are recyclable, plus tips on reusing and reducing our waste.
INVITE US TO SHARE WITH YOUR GROUP
Our programs encourage and support residents, businesses and institutions to effectively reuse and recycle different materials. If you would like an informational presentation at your business, civic group, scout troop or school, please send us an email.
Representatives from Arkansas Department of Environmental Quality are also available to advise with your recycling and diversion questions.