Reduce, Reuse and Recycle Questions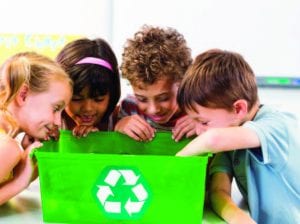 Whether you have been recycling for decades or just started, it's worth taking a second look to make sure you are recycling correctly. Recycling technology and processes change over time, so recycling program rules change, too.
Remember to keep your recyclables clean, dry, and un-bagged when depositing them into recycling carts or local drop-off centers. Bagged recyclables aren't recycled because they can't be sorted by the recycling equipment.
Drop-off and residential recycling systems are only designed to process certain program items. Plastic bags also tangle up in the sorting equipment, which causes equipment damage, creates health and safety hazards for workers, reduces the amount of recyclables that can be successfully recovered, and increases the overall cost of the recycling process.
Do your part to protect our environment! You can make a difference in our community by diverting waste from the landfill. The Sebastian County Solid Waste Management District has the latest information about how to become the most environmentally friendly and responsible person or company you can be ! Find details here on where to recycle in Sebastian County, what items are recyclable, plus tips on reusing and reducing our waste. If you have a question about where you can recycle or if the material is recyclable locally, please send an email or call the office. If you have a question about your City of Fort Smith Sanitation service, please call 479-784-2350. To report a missed pickup, order a recycle container, replace or add a trash container or to schedule a bulky waste pickup, please call 479-784-2350.
INVITE US TO SHARE WITH YOUR GROUP
Our programs encourage and support residents, businesses and institutions to effectively reuse and recycle different materials. If you would like an informational presentation at your business, civic group, scout troop or school, please send us an email.