Corporate Responsibility
Published October 22, 2013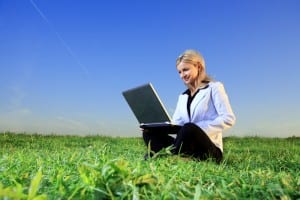 Corporate Social Responsibility
Corporate Social Responsibility (CSR) is a concept that organizations and mostly corporations, have an obligation to consider the interests of customers, employees, shareholders, communities, and ecological considerations in all aspects of their operations. This obligation is seen to extend beyond their statutory obligation to comply with legislation.
CSR is closely linked with the principles of Sustainable Development, which argues that enterprises should make decisions based not only on financial factors such as profits or dividends, but also based on the immediate and long-term social and environmental consequences of their activities.  from Green At Work Magazine

Cultivating the Green Consumer
http://www.ssireview.org/articles/entry/cultivating_the_green_consumer/
Consumers say they want to buy ecologically friendly products and reduce their impact on the environment. But when they get to the cash register, their Earth-minded sentiments die on the vine. Although individual quirks underlie some of this hypocrisy, businesses can do a lot more to help would-be green consumers turn their talk into walk.
Corporate Responsibility and the Environment:  What is the Right Thing To Do?
http://hbswk.hbs.edu/item/5036.html
It's a question often debated, but seldom answered authoritatively: Do companies have a social responsibility to protect the environment beyond legal requirements?
Specifically, may companies do so within the scope of their fiduciary responsibilities to their shareholders? Can they do so on a sustainable basis? Should firms sacrifice profits for positive environmental impacts? And do firms at least sometimes behave this way?
Striving to find authoritative insights into those questions, three Harvard faculty members hosted a colloquium on the subject in December 2003, the results of which have been published in a new book: Environmental Protection and the Social Responsibility of Firms: Perspectives from Law, Economics, and Business.
THE TOP 50 SOCIALLY AND ENVIRONMENTALLY RESPONSIBLE COMPANIES
Source: The Natural Marketing Institute, Harleysville, Pa.
1.Microsoft
2.Whole Foods Market
3.Kellogg's
4.McDonald's
5.Home Depot
6.Walt Disney
7.UPS
8.Coca-Cola
9.Starbucks
10.PepsiCo
11.Johnson & Johnson
12.Procter & Gamble
13.Kimberly Clark
14.Lowe's
15.Target
16.Ford
17.Apple
18.Dell
19.HJ Heinz
20.Eastman Kodak
21.3M
22.Kraft
23.General Motors
24.Motorola
25.General Electric
26.Nike
27.Pfizer
28.Anheuser-Busch
29.Avon
30.FedEx
31.Google
32.Boeing
33.Merck
34.Amazon
35.Xerox
36.Sara Lee
37.Yahoo!
38.Wells Fargo
39.Intel
40.Wal-Mart
41.eBay
42.Wrigley
43.Verizon
44.IBM
45.Harley-Davidson
46.American Express
47.Hewlett-Packard
48.MetLife
49.Bristol-Myers Squibb
50.Colgate Palmolive
Interested in a green-collar career? Click here to find out more!